Southeast Europe: a new land for Business Process Outsourcing
Romania, Bulgaria and other SoutEastern European countries are experiencing an outstanding growth, despite the economic crisis in Europe. Call center debt collection also boom in Eastern Europe.
Romania and Bulgaria have true democratic political regimes and are members of the European Union. This translates itself not only in the protection of the overall business environment by the EU's laws and regulations, but also in a much better trained workforce. As many students now have the opportunity to study in world renowned universities in the EU, they not only improve and consolidate their multilingual skills, but also are presented with the opportunity of having first hand contact with the cultural values of those countries, with the system of values that govern their societies and also with the way in which their citizens behave in certain given situations.
When a customer calls to report a problem and get help, agents in countries like Romania or Bulgaria have such backgrounds that they are will able to much better address his/her needs than SouthEastern Asian competitors, thus improving the level of customer satisfaction for companies. For this reason, an increasing number of companies haved started to consider exploiting this potential "HR gold mine", which combines low labor costs and large multilingual labor pools, and decided to outsource this branch of their business to SouthEastern Europe providers.
Aside from the outsourcing of IT and telecom services, there is also a recent growth in the outsourcing to Eastern Europe of customer care support for ecommerce companies.
Romanian creative talent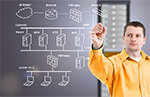 February 24, 2015 - Romania's creative, dedicated and motivated staff drive the ICT sector. Spanning from video games creation to anti-virus protection, Romanian experts and engineers strive for excellence. Leveraging their multicultural and multilingual skills, they are able to tackle challenging projects across a range of industries by lending their expertise to specific problems and different sets of backgrounds.... Read more about Romanian creative talent >>
Technical excellence in Romania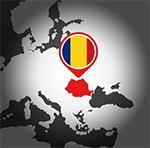 February 12, 2015 - The high technical skills of Romanian IT professionals provide the capabilities and qualifications necessary to meet the needs of all international clients. Their technical and industry experience range from computer-aided design/computer-assisted manufacturing (CAD/CAM), mechanical engineering, artificial intelligence (AI), information security and BPO, as well as embedded software and telecom equipment... Read more about IT skills in Romania >>