Creative IT talent in Romania
Romania's dedicated, creative, motivated staff drive the Information Communications and Technology sector. Spanning from video game creation to anti-virus protection, Romanian technical experts and engineers strive for excellence. Leveraging their multicultural and multilingual skills, they are able to tackle the most challenging of projects across a range of industries by lending their expertise to specific problems and different sets of background.
Romania's talented workforce has been recognized by the world's leading software giants, including Microsoft, IBM and Oracle, who provide technical assistance and access to US technology.
Romanian students and professionals have received repeated recognition and awards in international multimedia, software and design competitions.
The country's IT professionals provide value in flexible responses to the industry's large customer base, which represents a broad range of industries, diverse strategies and unique business requirements.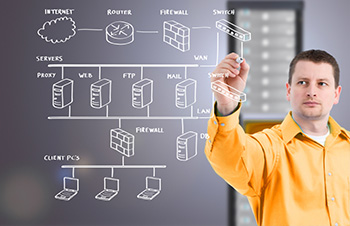 Romania has five elite polytechnic universities throughout the country over 50 other universities and almost 200 private colleges with technical degree programs.